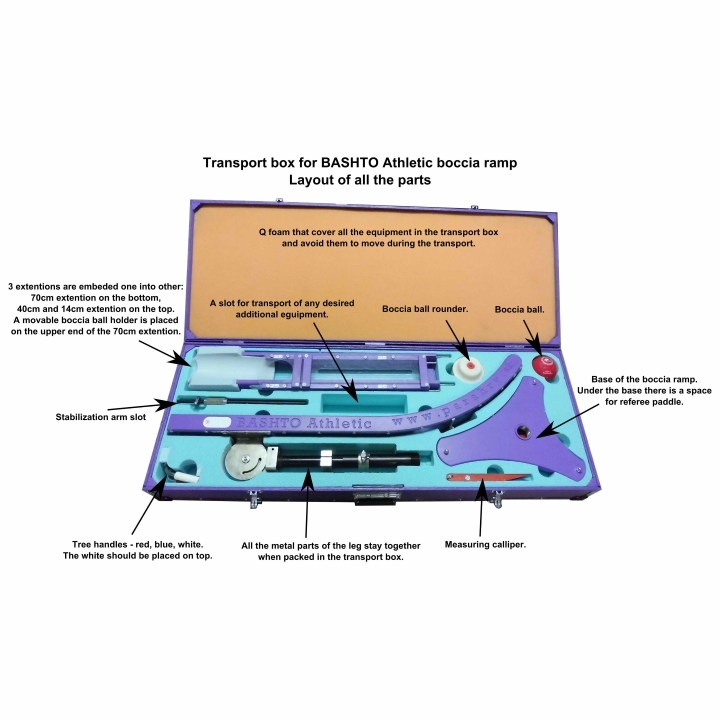 Case for BASHTO Athletic boccia ramp, usefull in transport especially by plane where they don´t keep much attention for the baggage. There is a place for every part of BASHTO Athletic boccia ramp - it fits its own section - but also additional space for boccia balls or boccia ball rounder.
The case is made of light wood, inside layer is a indurated polystyrene, the weight of the case itself is 6kg, together with boccia ramp in full configuration is 18kg. The corners of the case are reinforced by a metal parts, it has 2 handles at the sides - one for lifting the case in your hands, the second for pulling the case on rollers.
Sizes of the case: 127x45x15cm.